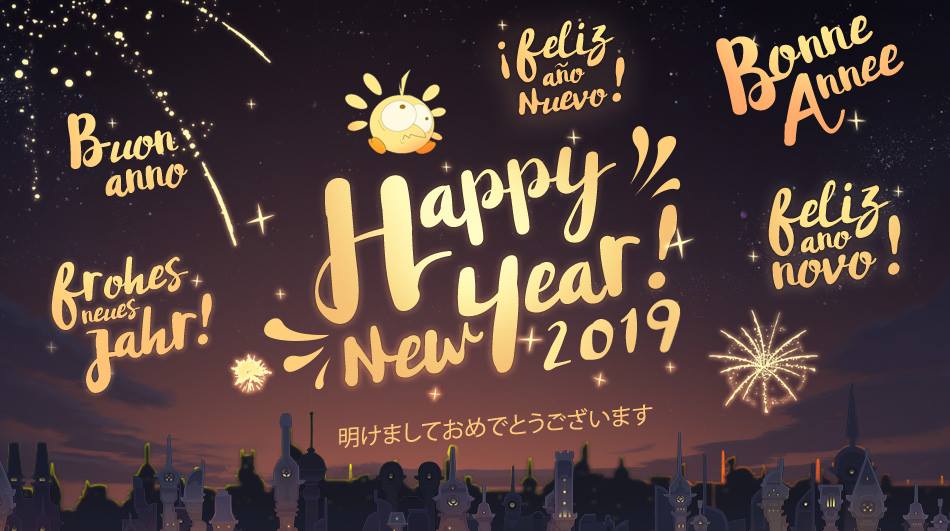 #DearAll, Our best wishes to you for an excellent year. Energy, dynamism, success, passion, understanding, mutual aid, listening, quality, health and progress for this New Year 2019 that we wish full of good surprises. Happy New Year 2019 to each of you and your loved ones. May 2019 be an energetic and hopeful year, and that we meet together all the challenges related to Education in Africa and push forward our continental Network ANCEFA.
Together to succeed in 2019.
#
ChersTous
Nos vœux les meilleurs pour une excellente année. Énergie, dynamisme, réussite, passion, entente, entraide, écoute, qualité, Santé et progrès pour cette nouvelle année 2019, que nous souhaitons pleine de bonnes surprises. Bonne année 2019 à chacun d'entre vous ainsi qu'à vos proches. Que 2019 soit une année énergique et porteuse d'espoir, qu'ensemble nous puissions relever les nombreux défis liés à l'Education en Afrique, et pousser de l'avant notre réseau Continental ANCEFA. Ensemble pour réussir en 2019. Solidairement. ##
#
Prezados
, Nossos melhores desejos para você por um ano excelente. Energia, dinamismo, sucesso, paixão, compreensão, ajuda mútua, escuta, qualidade, saúde e progresso para este novo ano de 2019 que desejamos cheio de boas surpresas. Feliz Ano Novo 2019 para cada um de vocês e seus entes queridos. Maio de 2019 ser um ano energético e esperançoso, e que nos reunimos todos os desafios relacionados com a Educação em África e impulsionar a nossa rede continental ANCEFA. Juntos para ter sucesso em 2019.